Web Design and Development | Branding & Printing
Voice overs  |   Tutorial videos |   Music Videos  |   Explainer Videos  |   Subtitling 
Documentaries Short/Long   |    TV Commercials   |    Dubbing Film & Commercials

Social Media Viral Videos  |   Translations   |    Transcriptions    |    Film Production   
Publishing    |    Mobile apps    |    2D & 3D Animation  |    Script writing
___________________________________________________________________________
1) Web Design and Development
We design and develop high-end websites that tell the story of your brand in a captivating way. From company websites to campaign landing pages to e-commerce platforms, our creative engineering initiatives will skyrocket your reputation and recognition.
2) Branding & Printing
Using promotional products in your marketing mix is an inexpensive way to achieve many of your Branding & Printing objectives. Statistics prove that promo products are an excellent investment.
3) Voice Overs (Multiple languages)
We have successfully translated and produced voice overs in many languages and we give you 99.99 Quality assurance with Committed Turnaround Time. We understand that great ideas need great voice overs, therefore we are sure you will choose us a chance to serve the best of the voice over service to you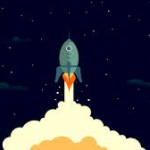 4) Tutorial videos
Content marketing is about creating added value. Instead of showcasing your product and services you create content that engages your audience to provide them with the knowledge they want. We believe that an excellent way to do this is by creating video tutorials.
5) Music videos
We have a talented team ready to help your vision come to life. We provide a range of service levels, for just about any budget for your music video
 6) Explainer videos
We've worked on various styles of explainer video. We push our team to stretch the boundaries of creativity. Our aim is to create the best possible video for     you and your brand.
7) Subtitling (Urdu/English)
As a subtitling company we work with subtitle translators who are native speakers of the target language. They ensure that your subtitles sound just right and tell the right story to your audience. Other team members handle the technical aspects of synchronization, subtitle format, and, where needed, inserting the subtitles into the video. Subtitle files can be supplied in any of the supported formats you may require.

8) Documentaries (Short/Long)
We are a full service documentary production company. We are a team of writers, designers, animators, editors, gearheads, and filmmakers united under one roof by our love of storytelling. With over 20 years of experience partnering with brands and agencies, we specialize in creating compelling and beautifully crafted stories to engage your audience.
9) TV Commercials
We create TV, digital social media spots that evoke lasting, memorable impressions. With the right message, music, voiceover, talent, and crew; we can make sure your TV and media buying is backed with a great production resource which match your message needs.
10) Dubbing (Film/TV/Commercials)
We are a global service provider for all your language needs, offering lip-sync dubbing, voice-over, subtitling, translation, post-production, creative and access services. We dub/lip-sync theatrical movies, TV series, documentaries, award shows, advertisements and much more. We provide competitive rates and fast turnarounds. Your content will always be handled by professionals and delivered on time.
11) Social Media Viral videos
We adapt to a style that caters our client's professional need. Over the years this means we've worked in various styles from 2D graphics, line drawn and sketch through to 3D and image based.
12) Translations (English/Punjabi/Sindi/Saraiki/Pashto/Hindko/Brushaski)
Our professional translators are native speakers who have work experience in the industries for they translate. What's more, you'll get fast turnaround times at affordable prices with no sacrifice of quality.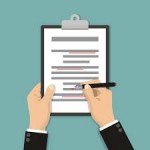 13) Transcriptions
In order to guarantee a high accuracy for all transcripts, We hire transcriptionists from a variety of industry backgrounds. This allows us to provide a wider variety of transcription services while maintaining accuracy with a fast turnaround.
14) Film Production
Having being associated in making feature films in Pakistan we are familiar with each and every aspect of this process to complete the total project from script to screen.
15) Publishing: (Print/Design)
If you are in need of graphic design, custom developed company magazines, help in publishing your book, or email marketing, we are the company for you. We are proud to say our organization is client focused and results oriented. We do everything to ensure we are delivering a high quality product each and every time regardless of the size of work needed.
16) Mobile App. (Designing/Development)
We work on Mobile App Design and Development which helps startups and enterprises build their Android, iOS and blockchain applications. These platforms cover more than 90% of mobile devices being used worldwide. When we design and develop apps, we take care of different mobile phone sizes, variants, screen resolutions. Typically, all apps should be working perfectly on iPad for iOS and tablets for Android apps.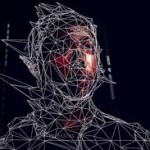 17) 2D & 3D Animation
We produce compelling 2D & 3D animations that combine a deep fusion of strategic thinking and creativity. In the present-day competitive business environment, even innovative products with excellent benefits will turn out be complete duds in the business markets, if they are marketed with dull and boring presentations.
18) Script writing
We realize the importance of a script in creating a successful film, drama, radio show, or a video game. That is why; we have appointed the best team with incredible writing skills, expertise and experience for our scripting service. You can hire us for a one-time scripting job, by outsourcing a script requirement for a film or a video game you are working on, or you can hire us to develop regular scripts for your television or radio programs.We offer a wide range of script writing services, including the following:
Film Writing
Online Scripting
Video Scripting
Television Scripting
Documentary Scripting
Story Scripting
Manuscript Scripting
Content Scripting
19) Stand-up comedy videos
Comedy videos can rally your audience and draw the public's attention to your brand. Laughter is the best medicine when it comes to viral videos, and it's a good way to show the humanity behind your company. Most importantly when we make a comedy video for you we make sure that it is funny for your target audience, and gives you a smile whenever you think of it.